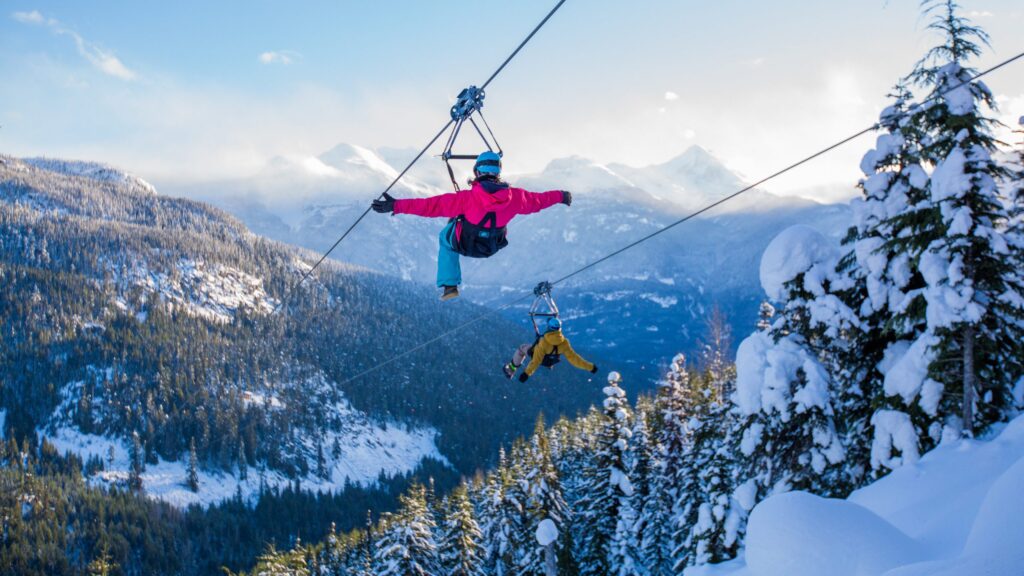 Superfly Zipline Tour
The Adventure Group
Use Promo Code At Checkout To Receive Your 10% DISCOUNT: WHISTLERBREAKS10
Ziplining combines the exhilarating feeling of soaring through the air with the breathtaking beauty of Cougar
Mountain. Our unique system allows two guests to ride side-by-side, each on their own cable during this
incredibly scenic experience. The excursion includes the longest and highest lines in Canada with multiple dual
ziplines connected to each other by a network of trails and boardwalks. In winter, guests travel up the mountain
to our Ziplines in a custom 4×4 Ranger.
No experience? No problem! Our comfortable harness makes it a breeze to control your entire ride – whether you want to go fast or take it slow to enjoy the view, a simple lean forward or back keeps you in control.
Location: Cougar Mountain
Guest to Guide ratio: 2 guides for every 10 guests
Restrictions: Minimum age is 7 yrs old, minimum weight is 60 lbs & maximum weight is 250 lbs
Suggested Clothing: Closed-toe shoes and layers- It can still get chilly in Whistler even on the sunniest days!
Tour length: 2.5 hours